Want to know more ? You only have to fill in the form below to receive all the information you need.
After completing the form, you will have the possibility to download the presentation with all the information
HOW TO BOOK TICKETS?
With the personal and unique code that you received by email or via Fred, you'll be able to share it to family, friends, clients, members and redirect them to brusselspadelopen.be
AMBASSADOR DISCOUNTS & BENEFITS RULES
You have to put in your club:
– 1 Circus Brussels Padel Open sticker (at the entrance of your club or clubhouse)
– 2 A0 posters (in your clubhouse)
– 2 A2 posters
The ambassador starter kit:
– Ambassador Polo
– 10% discount with your personal code
– Invitation to the ambassador drink on wed. April 26th (during the BE day)
– Free tickets at any World Padel Tour tournament in 2023 (we only provide the tournament tickets)
Rewards:
– 25 tickets sold = 1 free ticket for the session of your choice (repeatable)
– 100 tickets sold = 1 VIP access (repeatable)
– 150 tickets sold = Meet & Greet with a WPT player*
– 250 tickets sold = 1 signed WPT player tshirt*
– 500 tickets sold = 1 Circus Brussels Padel Open 2023 limited edition racket* (up to 10 rackets in total – so 10 first ambassadors to arrive to 500 tickets sold will redeem a free racket).
* limited to 1 per ambassador, non repeatable
Ex: your code is used 250 times, you will get (1 signed WPT player tshirt, 1 meet & greet, 10 free tickets, 2 VIP accesses)
To Do: 
– Display the content you receive via Fred, Manu or Tim in your club
– Promote your ambassador code
– Publish content on whatsapp club groups
– Publish content on your Social Media platforms
– Send us a picture for our archives
Frequently Asked Questions-FAQ
I have sent the proof of promotion in my club and on  my social media. What happens now?

 
Those who have sent proof of promotion in their club and on their social networks officially become ambassadors of the Circus Brussels Padel Open and can share their code from January 16 to February 16 2023.
What is the exclusive ambassador action for ticketing? 
The exclusive ambassador action begins on 16/01 at 00.01 and ends on 16/02 at 23.59 and after that it is the prices and tickets for the general public.
What is the special code for ambassadors? 
It is a personal and unique code for the ambassador to use when buying tickets on brusselspadelopen.be.
I am an ambassador for several clubs, do I receive / use only one code?
If you are an ambassador for several clubs, you will receive a unique code for all your clubs, we like to reward the ambassador more than the club itself for the hard work.
What is the difference between free-seating and numbered seating? 
This 2023 edition will only be in free sitting.
There will be 2 zones (1 & 2) with 2 different prices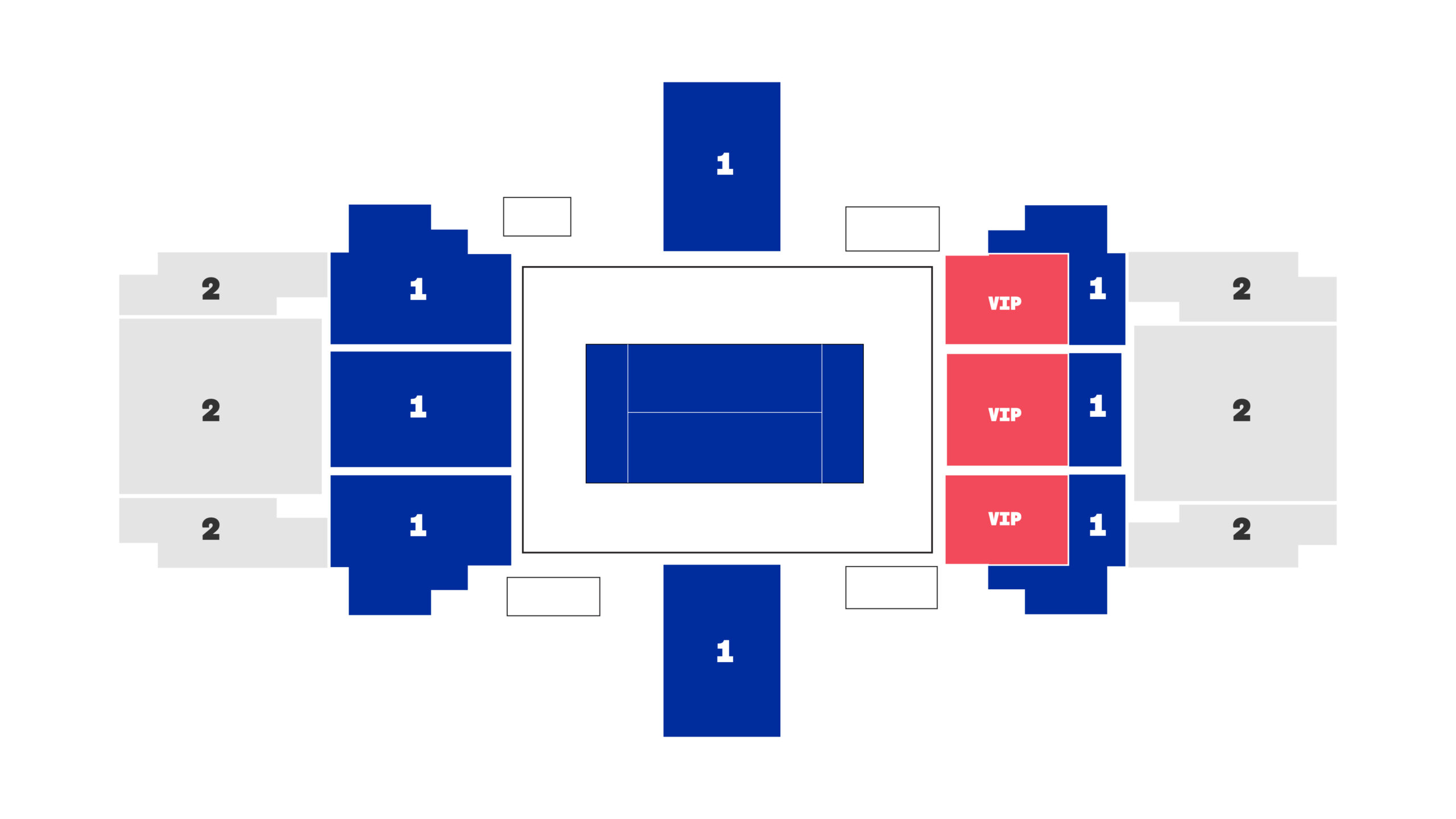 Are there special rates for children, or "full day" tickets?
This year children have special prices from 5 to 14 years old. (50% on the adult prices)
Additional useful programme details ?
Friday, 6 May – The quarter-finals: 8 matches in total over the day. 6 will be played on the center (3/day session, 3/evening session) and 2 matches will be played on court no. 2.
Saturday, 7 May – The semi-finals– See the new programme description.
The matches on the Centre court + court n° 2 : 2 sessions per day except Sunday 8 May:
-day: from 10 am. to +-4 pm.
-evening: from 5 pm. to +-11 pm.
Free access to the padel village and court n°2 with your ticket for the Centre court.
No matches on court n°2 from Saturday 7 May.
The best players in the world will always play on the Centre court.
Are there pre-qualifying and qualifying rounds?
The pre-qualifying and qualifying rounds will take place from 23 to 25 May at an indoor padel club in or near Brussels – details to be announced as soon as the agreement with the WPT is concluded.
Are there any wild card possibilities for the local players?
Wild cards for our best Belgians on Wednesday April 26 which will be managed by Padel/Tennis Vlaanderen given the tensions in the south and the number of wild cards will be communicated later.
I would like to organise a bus for my club members to come to the event :
– The cost of the bus is your responsibility, but parking on site at Tour&Taxis is free.
– Mandatory reservation please: notify fred@sportero.be so that the parking space for the bus and the high tables in the Food village area for the members of your club are reserved and that the name of your club is placed. This will be the rallying point of your club.
How do I get my Bullpadel ambassador t-shirt ?
Each ambassador, officially recognized and approved, will be able to pick up their official Bullpadel Brussels Padel Open Ambassador t-shirt at the Bullpadel stand in the Padel Village.
Are there any Hotels working with the event ?
We will offer you a list of partner hotels for those who want to spend one or more nights in Brussels.
We will also inform you about the official players hotel for the real fans….
I still have a question, who to contact? 
Frederic Hemeleers: frederic@sportero.be
General ambassador relations

Bus parking reservation + names on high tables

Purchase of tickets by ambassadors
Quentin Couturier: quentin@sportero.be
Database ambassadors

Proof of placement of our promotion material

Purchase of the official poster in 10m2 (2x5m) with tubular structure