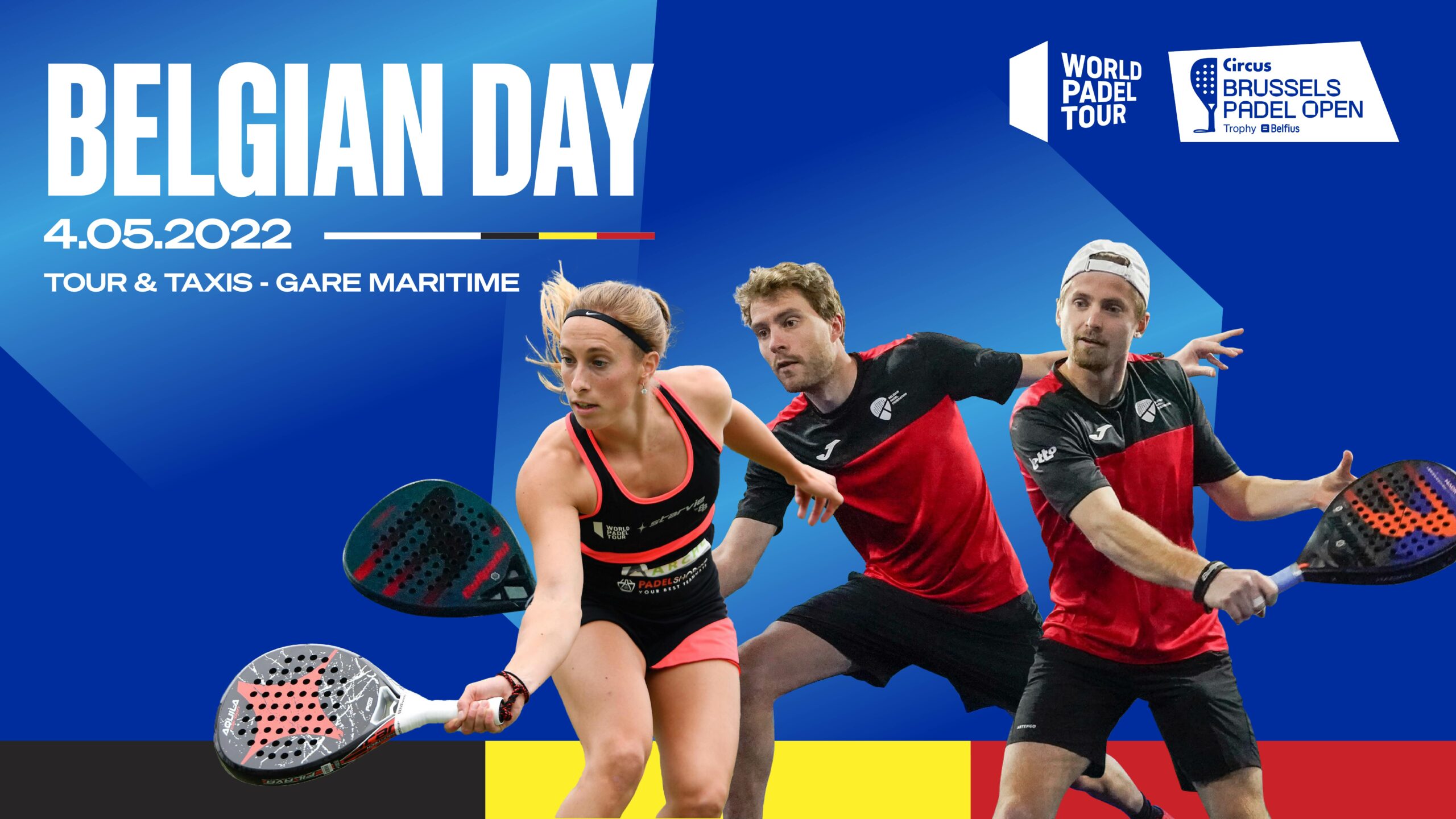 Five days of intensive padel to admire the 60 best players in the world of the men and women tour to fight for the title and the first place in the world ranking. The iconic duo Ale Galan & Juan Lebron (No. 1) were only a few steps ahead of Paquito Navarro & Martin Di Nenno. On the women's draw Alejandra Salazar & Gemma Triay are in 1st place of the ranking.
What will make this tournament historic, besides the fact that it will be the first Belgian stage of a world padel championship, lies in the level of the Belgian cast which will be a first.
For the first time in the history of Belgian padel, there will be 4 Belgian wildcards teams in a main draw of an Open counting for the World Padel Tour Championship. It represents 4 matches for 4 duos and so 4 possibilities for 2 players of our country to reach the 1/16th final.  In the women's category, An-Sophie Mestach and Astrid Dierckx will play in the day session on Wednesday, May 4, while Helena Wyckaert (WPT #85) and Monica Gomez (WPT #83) will play in the evening. On the men's side, Alec Witmeur and François Azzola will play the day session on May 4, while Clément Geens and Jérôme Peeters will play the evening session.
See you on Wednesday 4 to support our teams in these historic games.
Come and cheer for them!
The Belgian Day will pay tribute to them and we wish them all the best.
« We count on a maximum of Belgians and supporters of all ages to support our best Belgian players in this exceptional Maritime Station of Tour & Taxis.Maybe the enthusiasm of the Belgian public will make the best players of the world tremble. And don't forget that a live padel match is extraordinary and spectacular! » concludes Vincent Laureyssens, President of the Circus Brussels Padel Open.
You can also find all the updates regarding the tournament on our social media channels.
We invite you to follow us on Facebook and Instagram.