Many changes occurred in the past few months. The 2023 season just started with the Abu Dhabi Master and new pairs are already overperforming… and underperforming.
With an early elimination during the 1st round, Paquito Navarro & Juan Tello are already losing crucial points in the 2023 race.
Navarro & Tello 4-6 / 5-7 Rubio & Javier Ruiz.
Reigning champions Galen & Lebron encountered difficulties in the 1st and 2nd round losing 1 set each time. Let's see how they'll perform today for the ¼ finals against Nieto & Lima.
Another shocking win occurred, in the 2nd round, with Ivan Ramirez & Pablo Cardona eliminating Garrido & Chingotto in 2 sets (6-2 / 6-3).
Last but not least, Cano & Diestro eliminated Ruir & Momo Gonzalez in 3 sets. (6-3 / 0-6 / 6-4)
In the women's table, new pair Jessica Castello & Claudia Jensen eliminated in a shocking win Marta Ortega & Bea Gonzalez in the 2nd round in 3 sets. (4-6 / 6-4 / 6-3) They went on eliminating the Alayeto sisters in ¼ finals this morning in 2 sets. (6-4 / 7-6) A team to keep an eye on in the coming weeks.
So what are the new pairs in 2023? The answer below
Women's pairs
Aranzazu OSORO & Lucia SAINZ

Victoria IGLESIAS & Patty LLAGUNO

Marta TALAVAN &Lorena RUFO

Sofia ARAUJO & Delfi BREA

Carla MESA & Alix COLLOMBON

Jessica CASTELLO & Claudia JENSEN

Carolina NAVARRO & Mari Carmen VILLALBA

Eli AMATRIAIN & Ana Catarina NOGUEIRA

Tamara ICARDO & Virgina RIERA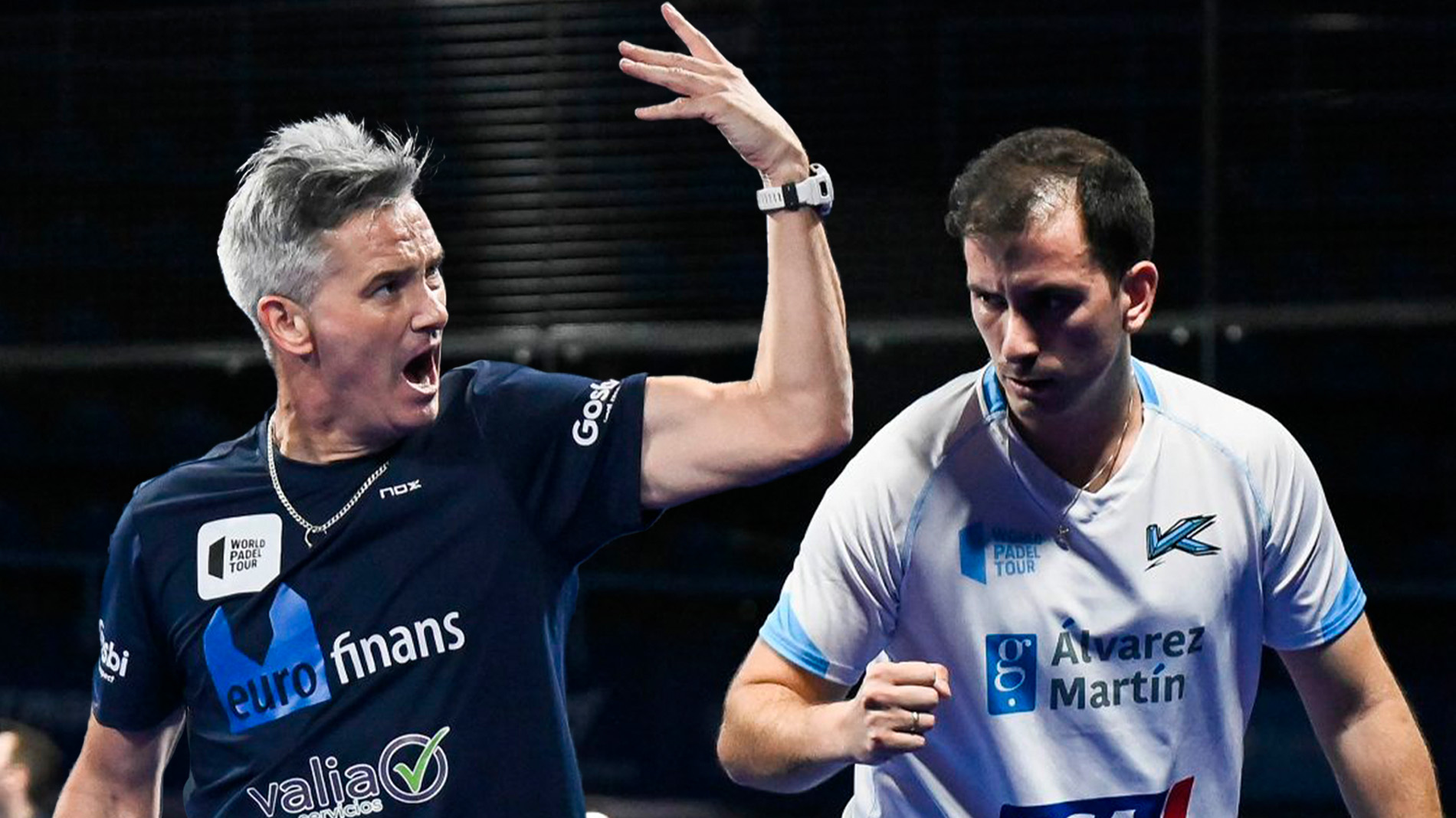 Men's pairs
Agustin TAPIA & Arturo COELLO

Fernando BELA & Sanyo GUTIERREZ

Martin DI NENNO & Franco STUPACZUK

Pablo LIMA & Coki NIETO

Miguel YANGUAS & Alejandro ARROYO

Miguel LAMPERTI & Juan Cruz BELLUATI

Jon SANCHEZ & Francisco LEAL

Javi RICO & Salva ORTEGA

Jorge RODRIGUEZ & Arnau DELGADO

Gonzalo RUBIO & Javi RUIZ

Luciano CAPRA & Agustin GUTIERREZ

Lucas CAMPAGNOLO & Maxi SANCHEZ

Jorge RUIZ & Javi RICO
The Circus Brussels Padel Open is happy to welcome all these new pairs during its 2nd edition which will take place from the 26th to the 30th of April at Gare Maritime Tour&Taxis