The Circus Brussels Padel Open unveils the new trophies for this new stage of the world championship.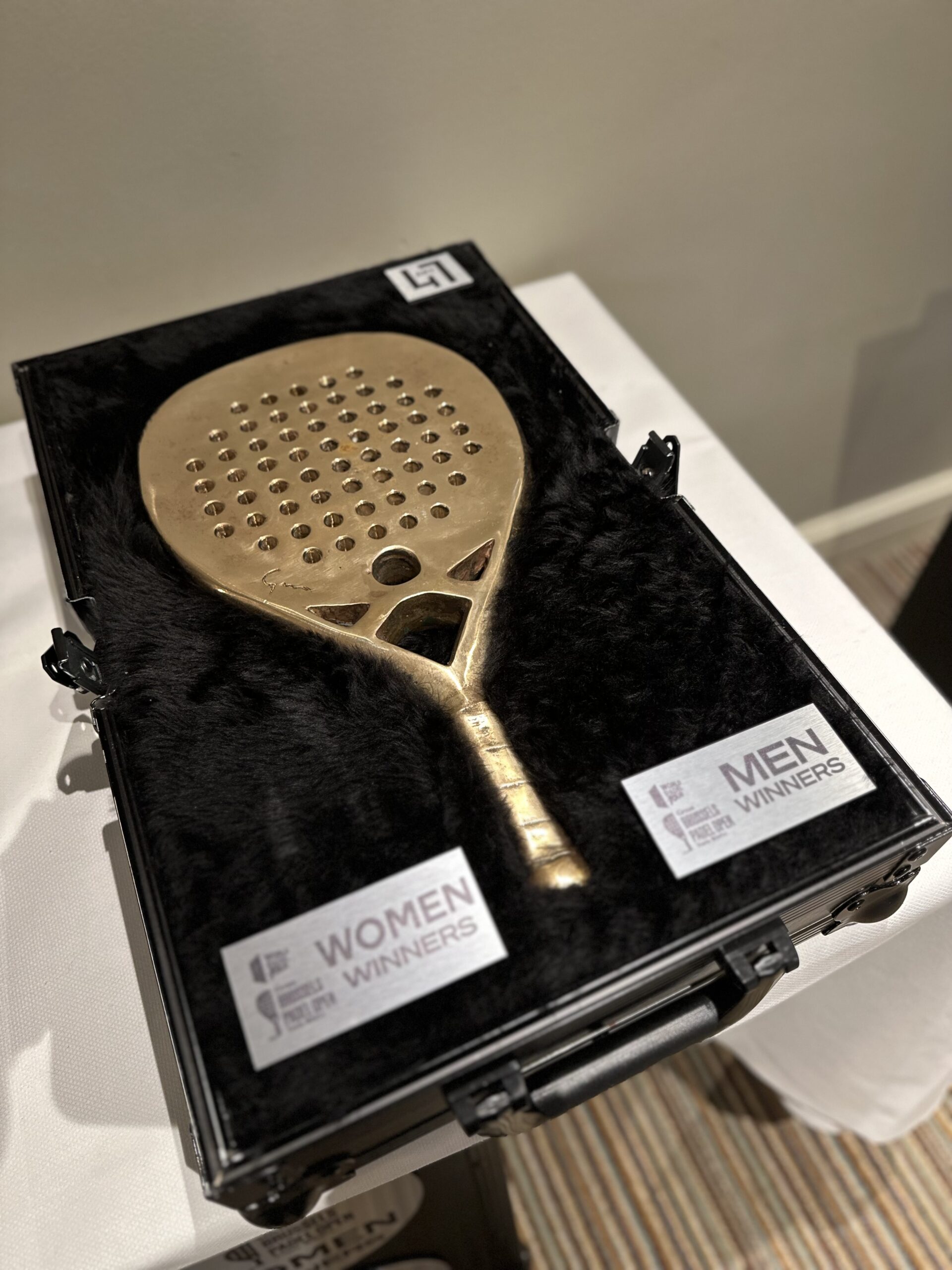 In general, by international standards, the prize money will be increased. The artist Glenn Bracke from Galerie 47 in Brussels, has specially created a unique and beautiful 22 kilo bronze racket surrounded by black velvet and protected by a black box.

Starting with this edition, every player who has won the title twice in three years will receive this precious racket. An original trophy/prize money for players that will increase in value over time ….

Hotel Amigo is strengthening its partnership with the tournament by hosting the 32 best male and female players in the world during this stage of the World Championship. It is tripling its offer and becoming the exclusive hotel partner.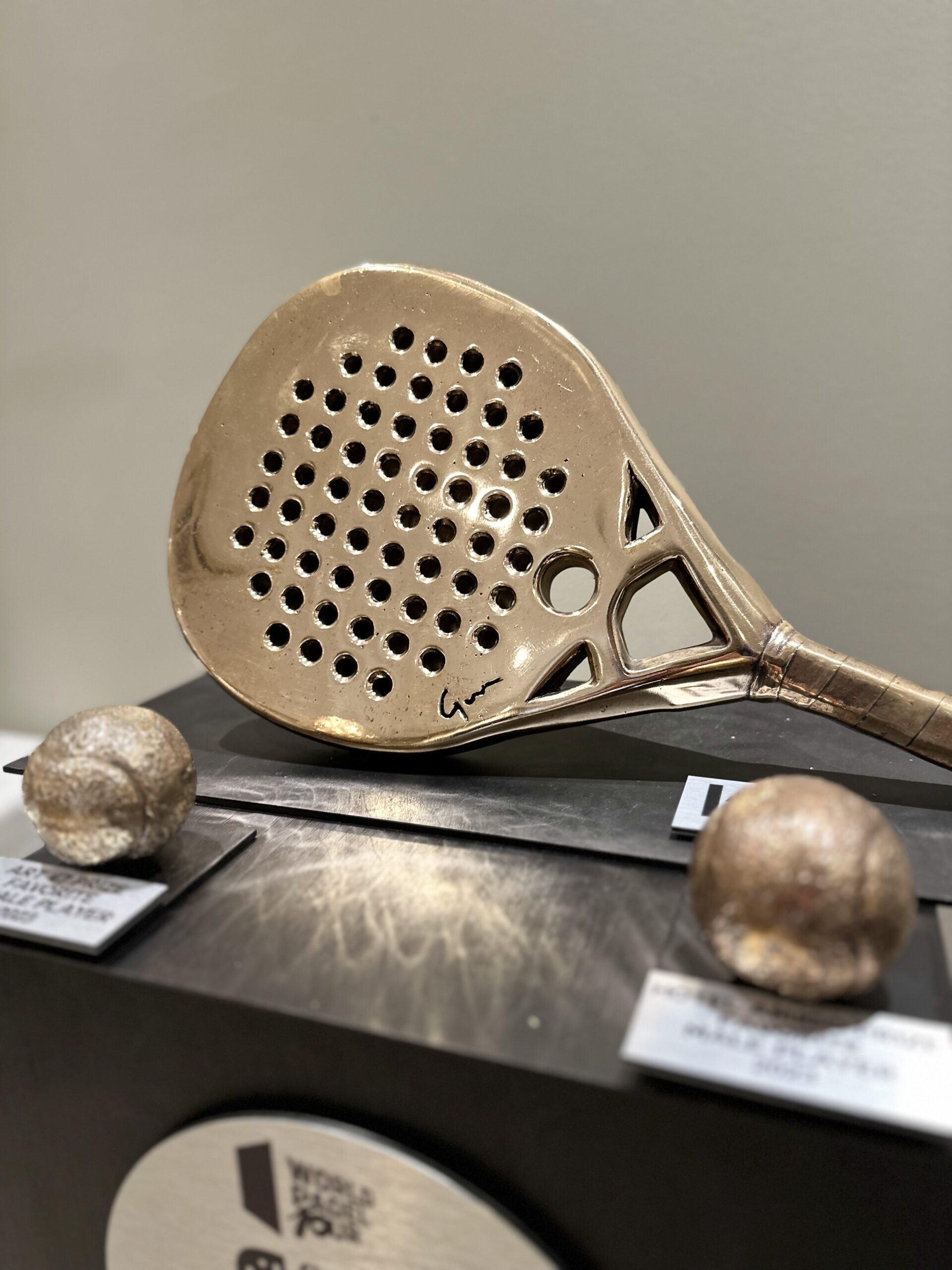 For the prize of the public's favourite player, a bronze ball has been specially created by Glenn Bracke. The prize will be presented by Hotel Amigo and its CEO Jan Nielsen. On behalf of Art 47 Gallery, Glenn Bracke will present the award for the public's favourite player.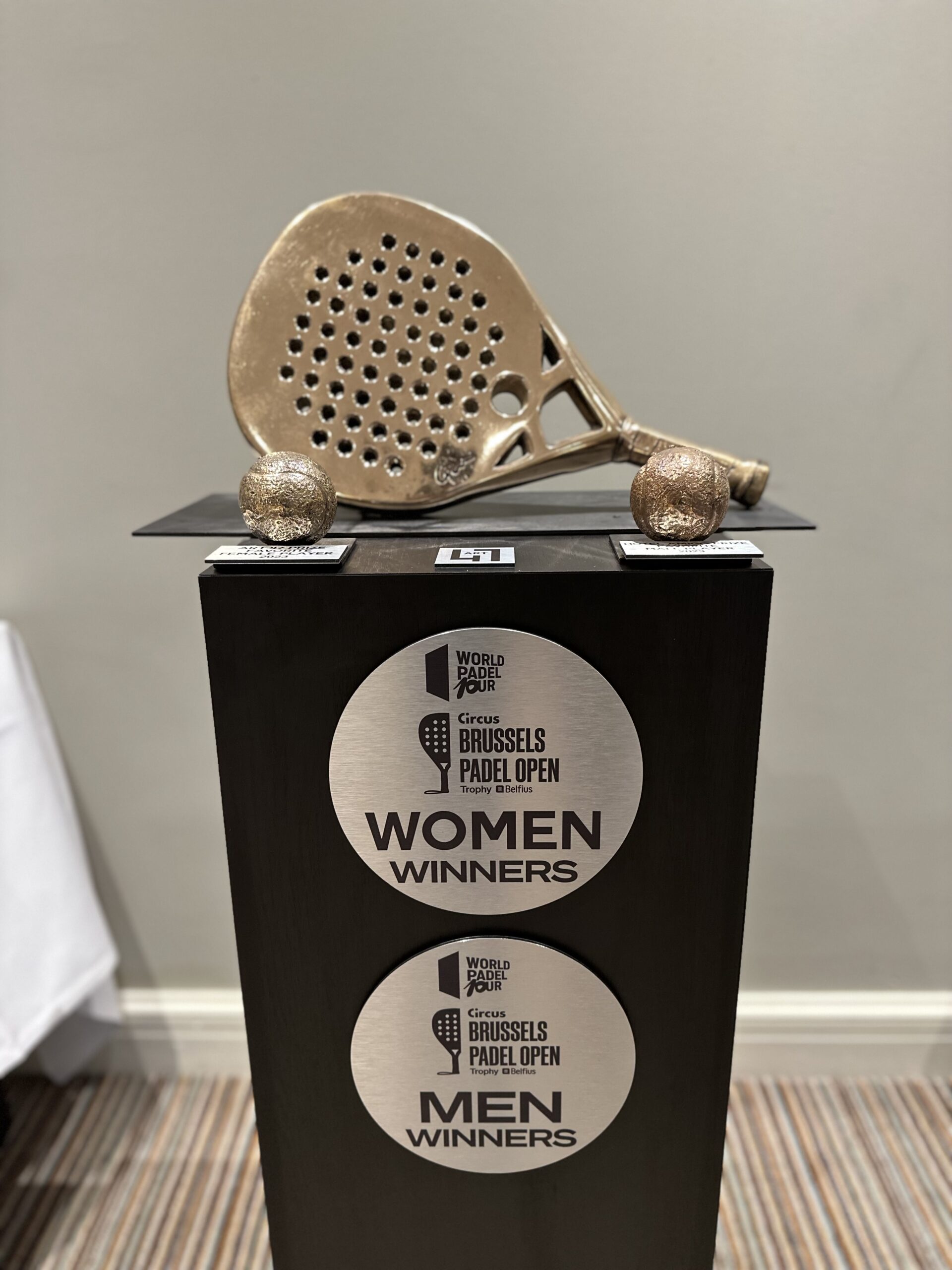 As a reminder, our first tournament day starts with the BELGIAN DAY on Wednesday 26 April. We are counting on you to set the mood at the Gare Maritime on the first day of the competition. The Knokke Out will be playing music all day long.
A lot of surprises are coming your way, stay tuned and follow us on Facebook  & Instagram