SPECTATOR INFORMATIONS
Public ticket 
Want to buy a ticket for the Brussels Padel Open?
PLEASE NOTE: Each ticket (VIP excluded) bought for a half day (10-16h or 16h30-23h) on the central court will give you access to stay for free in the padel village (exhibitors, bars, stalls, stands,…) and to see the matches or animations on the second court. A half-day ticket will give you a full day of padel and fun with colleagues, club members, friends or family!
VIP TICKETS
EXCLUSIVE SALE BY VERHULST

Want to know more? After completing the form, you will have the possibility to download the presentation with all the information.
Club
via your ambassador. 
GARE MARITIME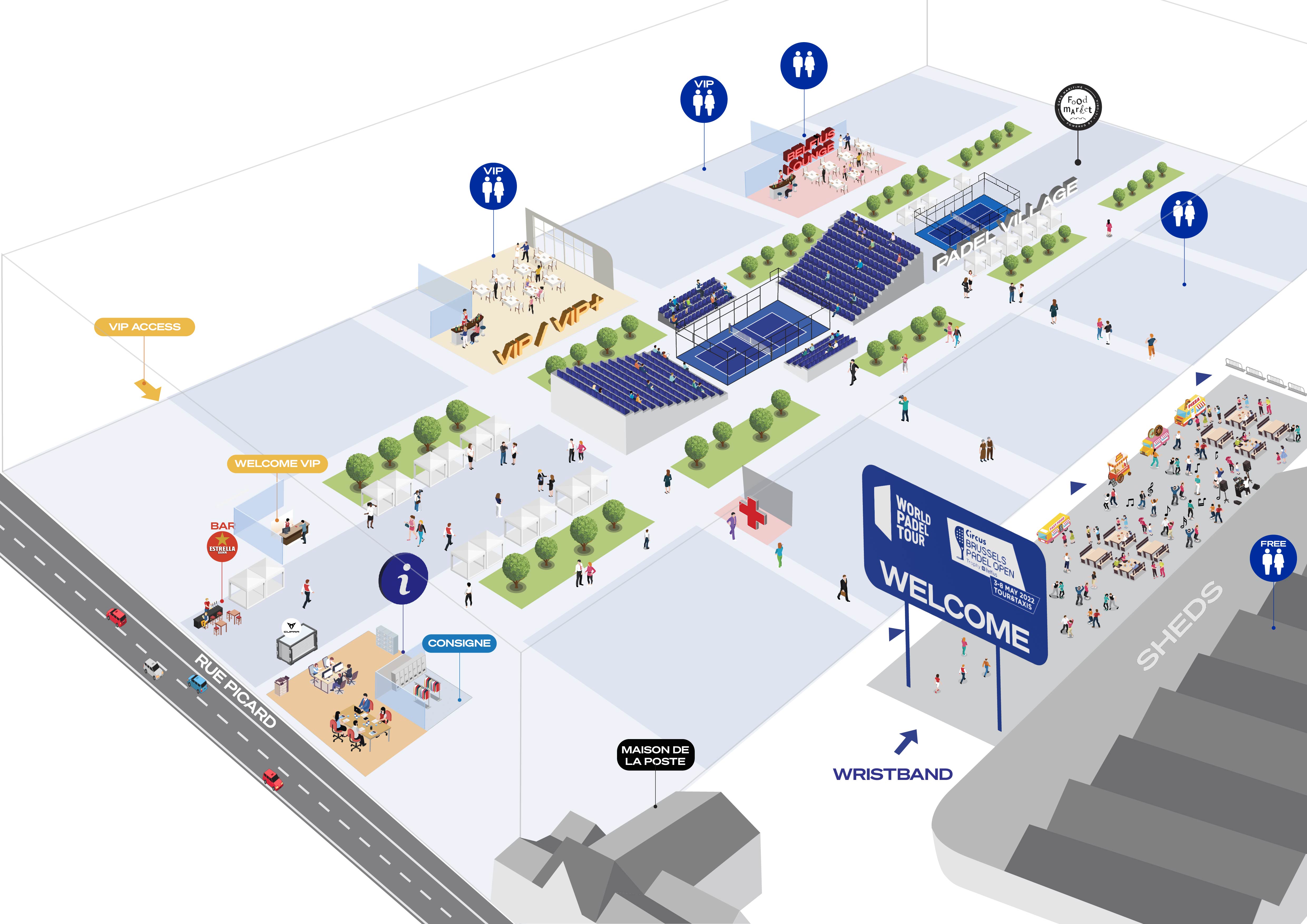 Special Jury Award-Mipim 2021, the Gare Maritime at Tour & Taxis was historically part of one of the largest covered goods train stations in the world. It has been redeveloped to become a massive interior space for events, retail and office space.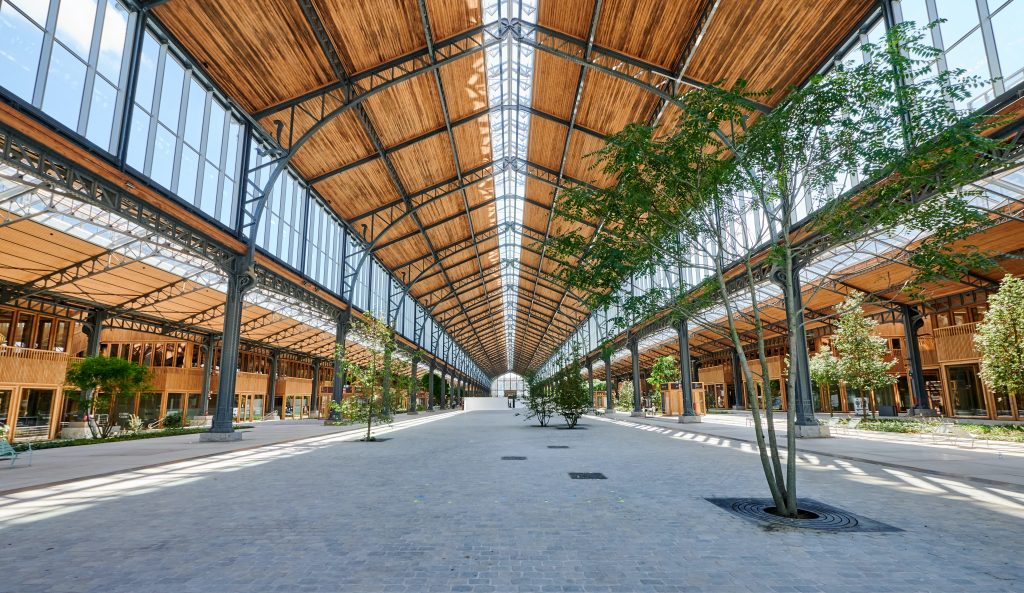 WHAT IT IS?
Gare Maritime is a pioneering hub combining unexpected retail, work and hang out experiences, located along the canal in the progressive city district of Tour & Taxis. It is a destination where all businesses are impact-conscious. A place where innovation and artistry open up debate and action, to impact society for the better and to accelerate the pace by leading the way.
This covered neighbourhood is a model of sustainability and circular construction, made from responsibly sourced wood developed around an extensive open, but covered, central space enabling events, markets, concerts, a Food Hall and much more.
The Gare Maritime is like a covered city. This extraordinary location is becoming Brussels' new prime lifestyle & event destination! This former freight station has recently undergone major renovations that restored much of its original architectural heritage while adapting the massive interior space for events, retail and office space.
The Gare Maritime is a unique place – attractive, innovative and ambitious.
AN INDOOR CITY
The historic station concourse that was part of the Gare Maritime has been transformed into an indoor city with its own Food Market, exclusive shops and offices. Countless unique and inspiring areas and warm, wooden structures alternate in this building complex. It is perfectly suited to accommodate both small and major events. The monumental nave is a true architectural eye-catcher, bathed in indirect sunlight and providing ample space for well-attended indoor activities.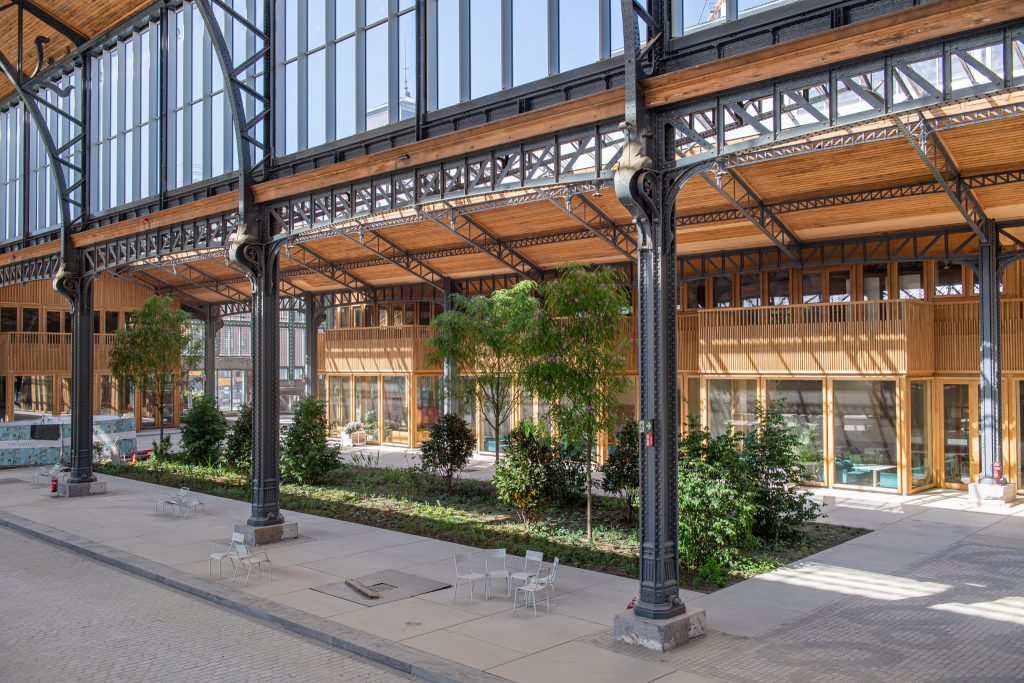 SUSTAINABILITY IS THE KEY
Any activity in the Gare Maritime is green. Sustainability has been key during the renovation works. The building generates its own energy from renewable sources, using geothermics and solar panels. The green boulevards on either side of the nave are lined with themed gardens and tall trees, as if the adjacent park found its way inside.
The Gare Maritime is a unique place – attractive, innovative and ambitious.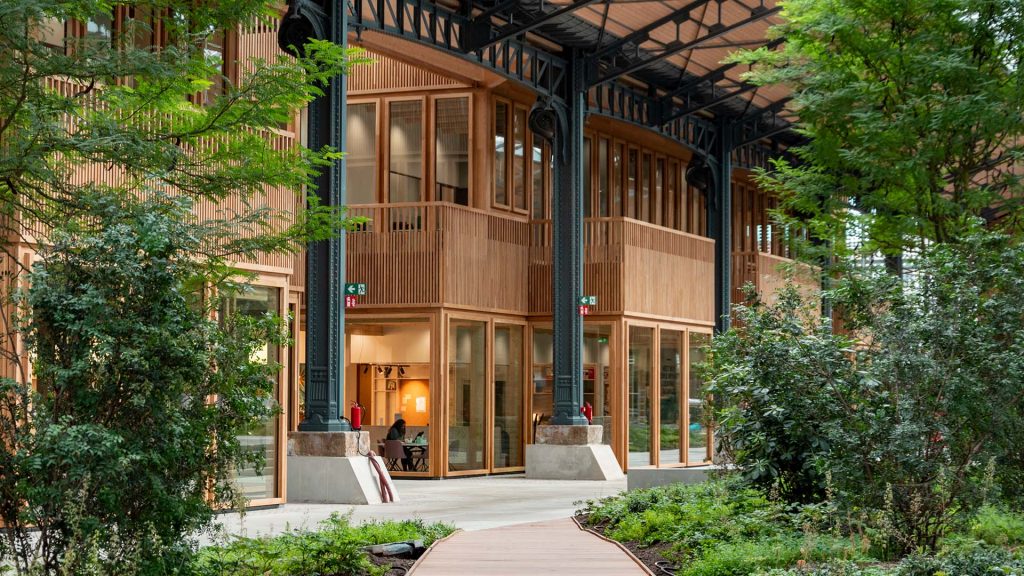 Access to Tour & Taxis.
We recommend that soft mobility and carpooling be encouraged.
By train | From Brussels North Station:
> 15 minutes walking distance from Tour & Taxis

> Bus line 14 towards "UZ Brussel", get off at "Tour & Taxis" (4 stops)
For more information about national trains, visit www.belgianrail.be
Bus shuttles Tour & Taxis | Saturday and Sunday from 10 am to 7 pm ; every 15′ between T&T av. du Port 86C and North station
By metro | Metro line 2 or 6 towards "Elisabeth", get off at "Yser" (10 stops) and walk 10 minutes
By tram | Tram line 51, get off at "Sainctelette" and walk 10 minutes

By bus
> Lines 14, 15 and 89 stop near the entrance of Tour & Taxis (get off at "Picard")
> Lines 57 and 88 stop near Tour & Taxis (get off at "Steamers") and walk a short distance to Tour & Taxis
For more information about public transportation, visit www.stib.be
By car – Outdoor parking:
Parking entrance: Avenue du Port 88 – 1000 Brussels
INFORMATIONS 2022
Hungry? You will surely find something to eat in our food village.
Please note that picnicking is not allowed on the event
Please note that on Wednesday April 26th, the fodd trucks will be closed but the bar will be open.
You'll be able to eat at the Food Market behind the court n°2.
ANCHO

Our concept is in inspired by our passion for Mexican Street Food and our LOVE for the Ancho Chili

BANH MI

Come and taste our artisanal Vietnamese rolls with home made pulled pork prove it. This award winning signature dish is an excellent dish at festivals. Delicious, quick and super tasty. Our banh mi was voted best dish at TML 2019 by Gault&Millau for a reason.
We also serve rice bowls or noodle salad with Lemongrass chicken. Our lemongrass chicken is a topper you definitely want to try.

 

DE VISMIJN

De vismijn is a love story between epicurians and authentic, artisanal products from Belgium.

Our ambition is to promote La Coolitude Belge through Belgian crockets!
Starting with the most famous of all, the shrimp croquette, a real institution in our beloved flat country. Hence the name 'De Vismijn' which means 'la criée' in French.

Besides this unavoidable recipe with the flavour of the North Sea, other croquettes have joined the range: some "classics" with Vieux Brugge, vol-au-vent or potatoes; others more special with Orval beer, lobster, beef stew or more recently with the famous "chicory au gratin"… Simple recipes with beautiful local products for a tasty result.

Food MArket

Discover the Belgian terroir with 10 new street food concepts, in market style format, presented by 10 top chefs in an iconic venue with a unique bar experience.

A culinary experience like no other and a party that never stops.

MARTINI BAR

No Martini no party… join us at the Martini bar and enjoy some funky moments with your friends & family.
INFORMATIONS 2022
hôtEl amigo

★

★

★

★

★ SUPERIOR

Vruntstraat 1/3, 1000 Brussels

Found in the heart of Brussels, Hotel Amigo seamlessly blends art, culture, heritage and creativity. The code circusbpo22 allows a 20% reduction to all our visitors or an upgrade.

Reservations.amigo@roccofortehotels.com
Tel: +32 2 547 47 07

https://www.roccofortehotels.com/hotels-and-resorts/hotel-amigo/

HOTEL SIRU

★

★

★

Rue des Croisades 2, 1210 Brussels

Hotel Siru has offered a deal on their rooms during the event. The hotel is just a 5 min drive from Tour & Taxis and right opposite the Thon Hotel Brussels City Centre where the WPT players will stay. To guarantee your reservation at the special rate, reserve your room before 25/04/2022. Follow this link https://hotelsiru.com/ and enter your code: Circus22

 

PENTAHOTEL BRUSSELS AIRPORT

★

★

★

Berkenlaan 5, 1831 Machelen

85€ per night for the standard room with breakfast included With this link : https://reservations.pentahotels.com/108136?groupID=3477754 (click on 'Select and go to the next step', the discount code is automatically included).

THON HOTEL BRUSSELS CITY CENTRE

★

★

★

★

Avenue du Boulevard 17, 1210 Bruxelles 

The hotel is just a 5 min drive from Tour & Taxis and is the hotel being used by the WPT players. Use this link to reserve with a special discount :

COMING SOON