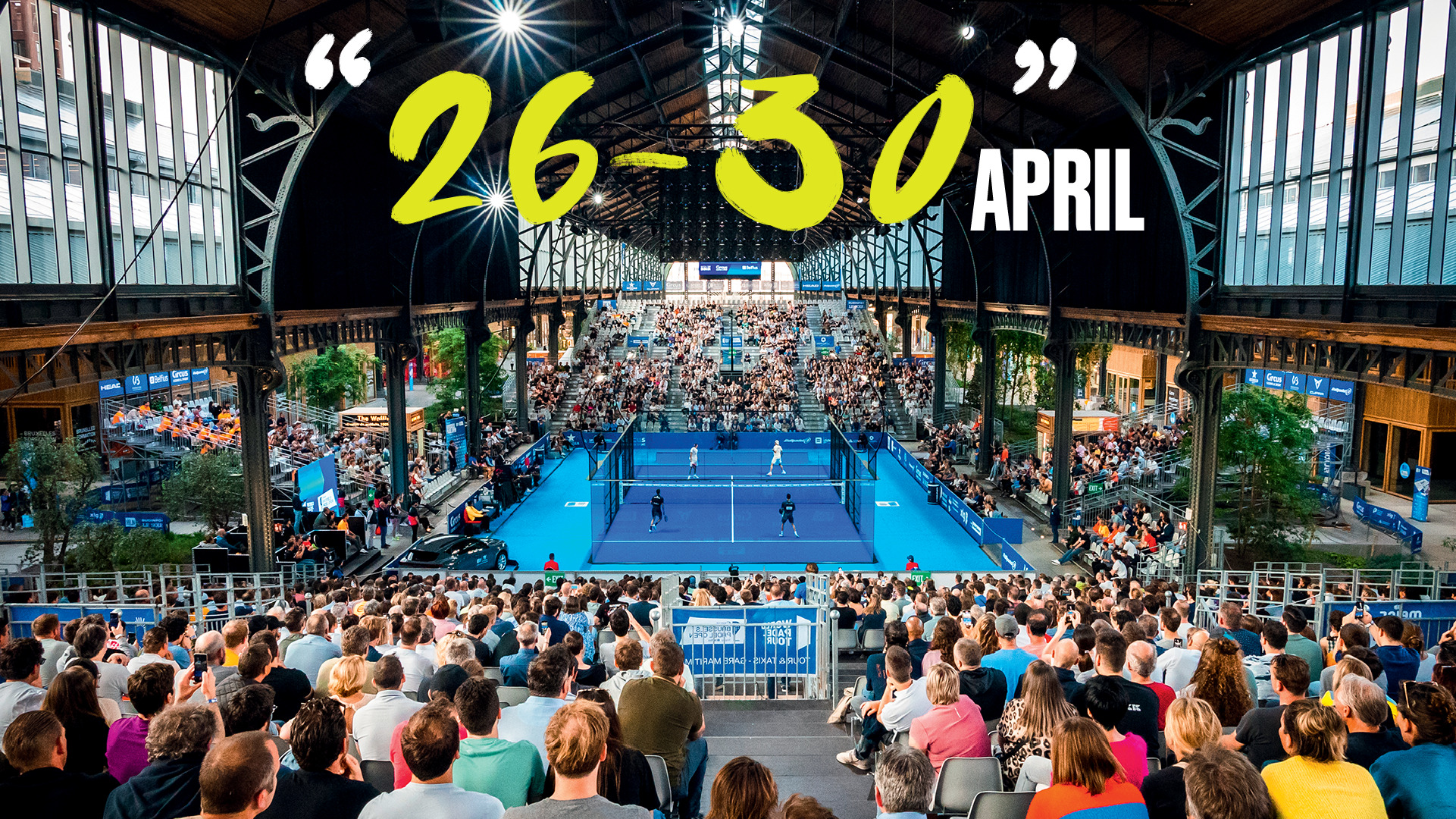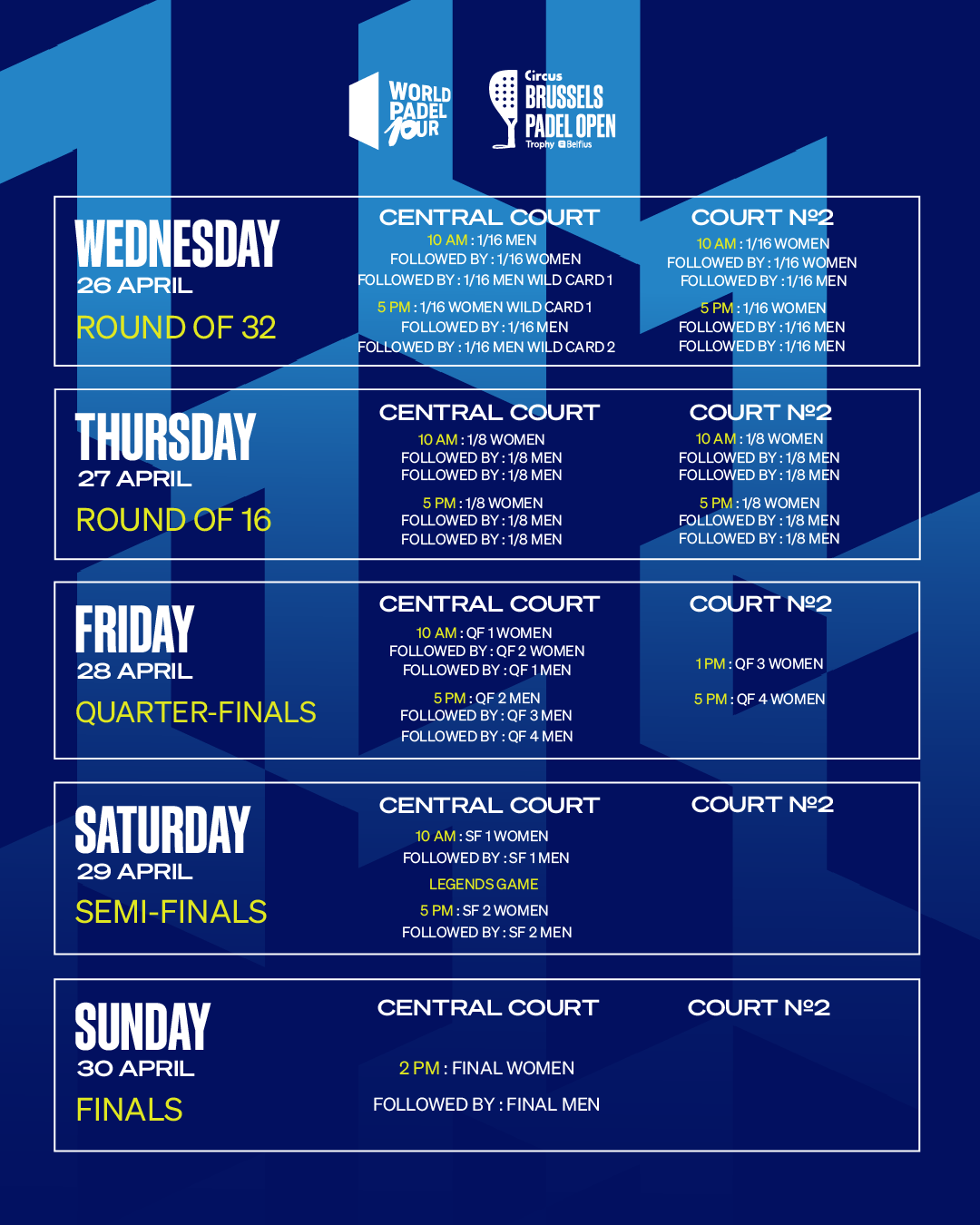 Circus Brussels Padel Open Slow
Circus Brussels Padel Open Show
The Circus Brussels Padel Open is COMING BACK TO BRUSSELS IN 2023. IT'LL BE THE 2ND EDITION OF THE Belgian stage of THE WORLD Padel TOUR Championship.
5 days of Padel, fun, activities and exhibition matches.
The tournament will start on Wednesday with the 1/16th finals and will end on Sunday with the men and women finals.
The Gare Maritime will be transformed into a Padel village, a center court and a 2nd court to let you enjoy a maximum of matches.
There will be 2 sessions per day, one session in the morning from 10am to 4:30pm and one session in the evening from 5pm to 11pm
Note that a ticket for one or the other session will give you access to the site all day.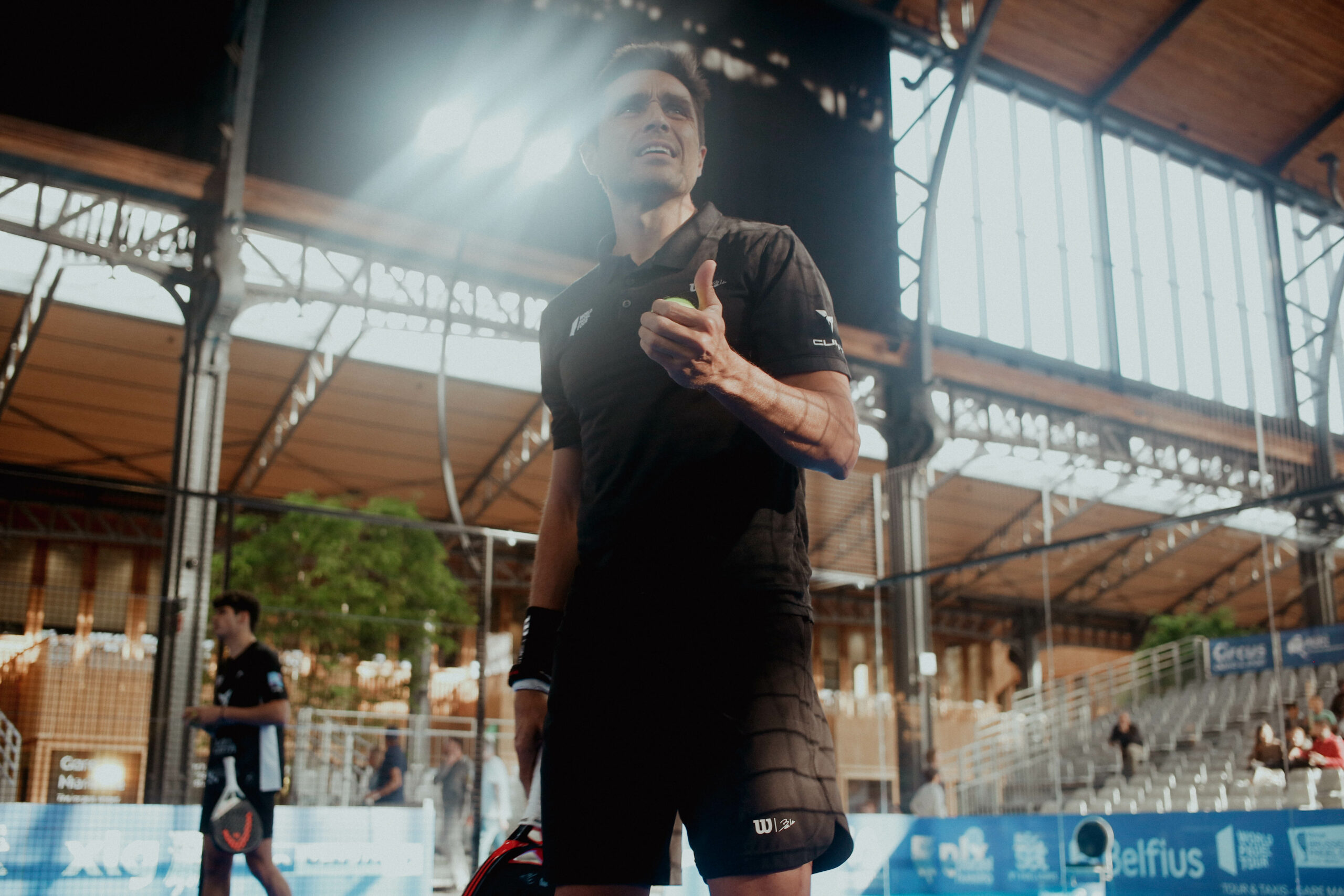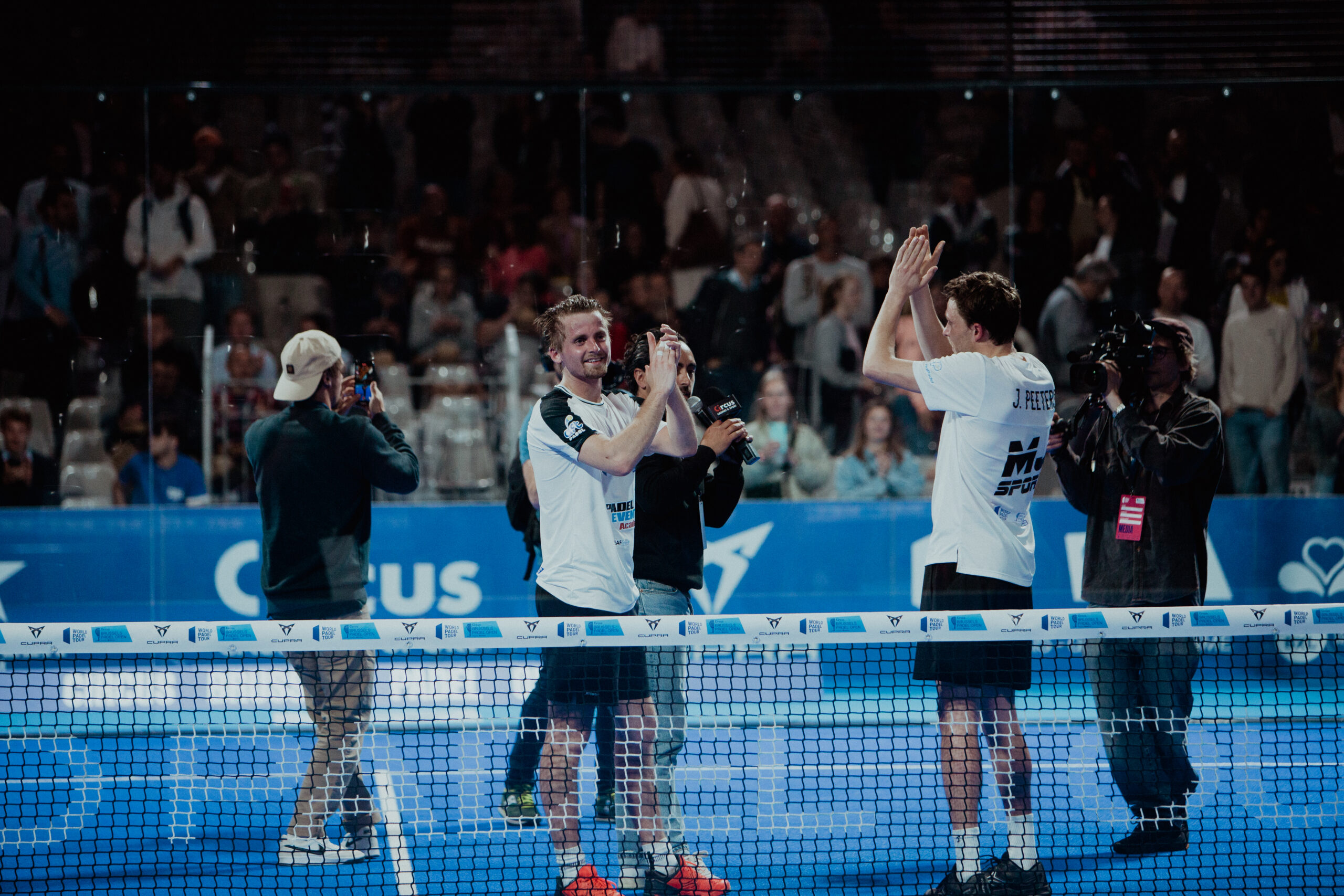 The BELGIAN DAY will also be back on Wednesday April 26th.
4 wildcards will be played throughout the 2 sessions.
1 women wildcards and 2 men wildcards with the best Belgian duos, trying to qualify for the 1/8th finals.
Support your national padel players by wearing red, yellow and black.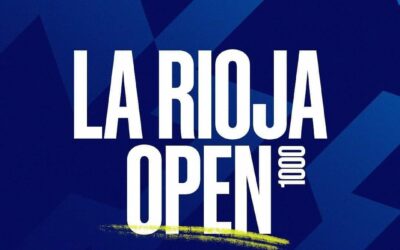 The first Open of the season took place last week. La Rioja occured from the 6th to the 12th of March and already created a surprise. For its 1st edition, the Argentinean Open made a lot of noise! Indeed, several records were beaten, in particular regarding the...